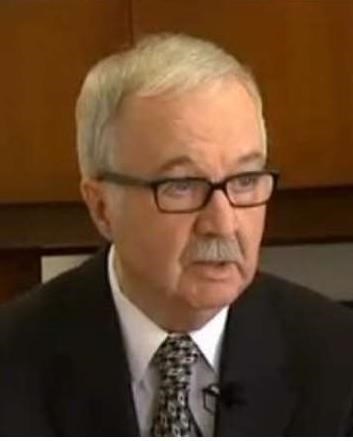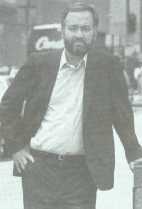 By: Christina Tobin
Sometimes a single man or woman has to stand up for principle, just so the rest of us are reminded that principles exist. Such a man was Jim Tobin. 
Illinois lost its premier tax-fighter in December 2021 when Jim Tobin, president of Taxpayers United of America and Taxpayer Education Foundation, passed away at his home in Berwyn, Illinois.
While Tobin was well known for his nearly five decades of work resulting in defeating more than 400 tax increases on the citizens of Illinois, particularly the elderly, it was his relentless tenacity in fighting for what he thought to be right that was his true measure.
Jim was once described this way: "Tobin envisions himself as a modern-day Patrick Henry beating back 'tax-eating' politicians with the same fervor that inspired American colonists to confront the tax-eating British in 1776."
In the article, "The Chicago Tax Strike of 1977," Murray N. Rothbard told one of the best-known stories about Jim, who had just founded the National Taxpayers United of Illinois a year earlier in 1976: "In recent months, a mighty property-tax strike has been sweeping the northern suburbs of Chicago…James Tobin, 31-year-old economist, bank auditor and Illinois NTUI head who was to become the principal leader of the tax rebellion, urged an outright tax strike…."
"…The reassessments suddenly boosted property taxes by very large amounts: most raises were in the 50–65 percent range; other tax bills increased by as much as 300 percent. When the property-tax bills were sent out, the citizens of the North Shore reacted with shock and anger. At first, the reaction was outraged but inchoate: phone calls bombarded the Cook County Assessors Office. Complaints also deluged the Chicago Tribune, which initiated public knowledge of the firestorm of grievance by printing some of the complaints in a front-page article."
That's where Jim stepped in, not just once, but over 400 times in more than 40 years. But Jim wasn't a mere anti-tax revolutionary. He was a man concerned with all the causes of his time that challenged injustice: civil rights, unjust wars, and the individual right and responsibility of the American citizen to stand up for what is right, including in running for office. He believed people have to "be the change they wish to see."
Jim ran for Governor of Illinois in 1998 and as Illinois Lt. Governor with Cal Skinner in 2002 on the Libertarian Party ticket. He was challenged by entrenched politicians both times. Those ill-willed challenges rallied people around the country against the injustice of seeking to keep a true citizen-candidate off the ballot. Among other things, it inspired his daughter, Christina Tobin, at 17 years of age, not only to become involved in those elections but later to found the Free and Equal Elections Foundation to help citizen candidates all over the country.
The goal of our lives should be to strive for a perfect record of victory on the battlefield of principle. We will not always be correct, and need not be. Jim Tobin believed that we need only do our best to fight for liberty and justice for all, and we must, in that way, be true to ourselves. That is the way of a free life, and the measure of a truly free man. Jim Tobin was a great American and a great champion of the little guy. He also was my father.