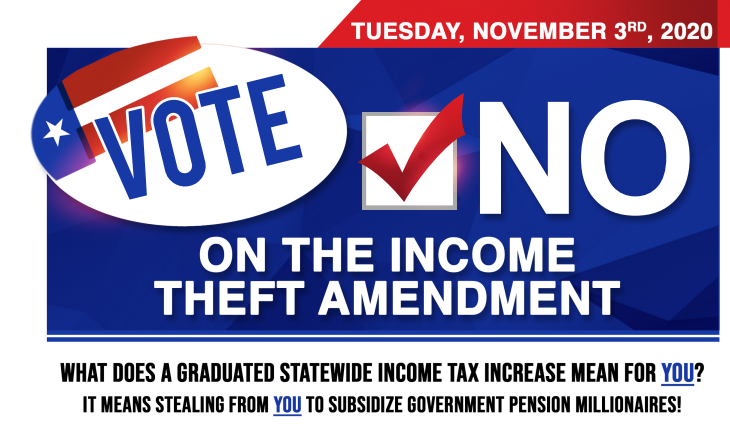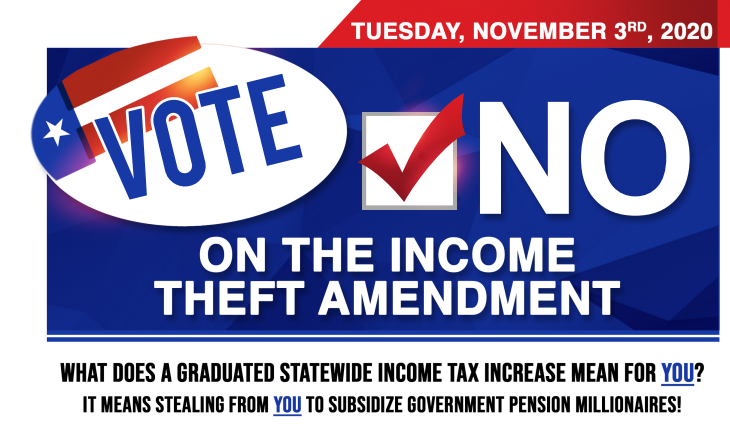 View as PDF
Tomorrow is officially election day, and is the last chance to tell Illinois Governor "J.B." Pritzker and House speaker Mike Madigan that enough is enough. Polls will be open from 6 a.m. to 7 p.m. tomorrow, Tuesday, November 3rd. If you see a long winded, craftily worded amendment on the Illinois ballot relating to income taxes designed to fool you, VOTE NO. A vote NO is a vote against even higher income taxes to subsidize lavish retired government employee pensions. Additionally, if you are a Crestwood resident and you see a ballot measure asking to vote on Home Rule, also vote NO. Home Rule is Home Ruin, designed to give local bureaucrats UNLIMITED taxing power over you without referendum. Vote NO to retain your right to vote on property tax increases!
Click here to view vote no Income Theft Amendment flier
Click here to view vote no Home Rule Crestwood flier
The fate of Illinois hangs in the balance on election day. Today is the day to save our state!