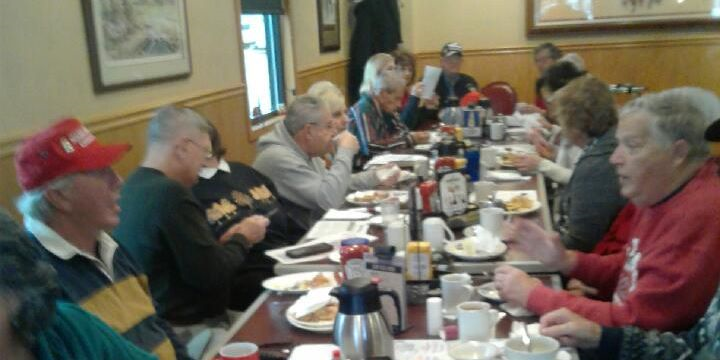 Rock Island – The Ronald Reagan Breakfast Club yesterday hosted a meeting to oppose the graduated income tax increase amendment promoted by Illinois Governor J.B. Pritzker. Invited as a guest speaker to the meeting was none other than TUA President Jim Tobin.

"The graduated income tax is another scam being pushed by lying Springfield politicians," said Tobin. "The first scam was the Illinois state sales tax, which was sold as a temporary tax to get the state past the great depression. Then there was the state income tax that was promised to provide permanent property tax relief for home owners. After that was the 'temporary' toll roads. Now, after passing a $5 billion state income tax increase, Springfield tax thieves want more."

The Ronald Reagan Breakfast Club meeting was hosted at The City Limits Saloon and Grill. The meeting room quickly became filled, with people spilling over into a second room. In the end, the meeting became standing room only. 

"I keep hearing about people leaving Illinois, which is true. However, meetings like this give me hope for Illinois. It shows that taxpayers are ready to fight against these ridiculous tax increases. If Pritzker thinks passing more income tax increases on Illinoisans will be easy, he is sorely mistaken."

Click Here To View Top Rock Island County Pensions
Click Here To View Vote No Graduated Income Tax Flyer
Click Here to View 2019 Pension Report Overview