TUA's annual study of the top Illinois pensioners was featured in this article from the Niles-Morton Grove Patch.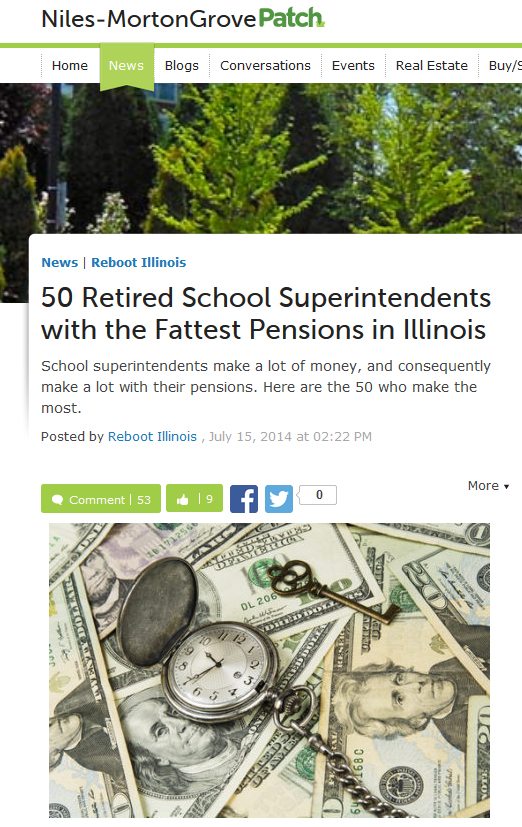 School superintendents make a lot of money, and consequently make a lot with their pensions. Here are the 50 who make the most.
As you'd probably expect, a good chunk of individuals receiving the fattest Illinois pensions are former public school district superintendents.
In fact, out of the 200 largest government pensions, 76 were school administrators, according to data published by Taxpayers United of America (TUA).
Seven of the retired superintendents on this list also made an appearance on the list of the 25 highest Illinois government pensions. We've got those seven, along with the next 43 in line behind them.
Check out the 50 largest pensions here.
And if you don't have too many dollar signs flashing before your eyes after reading that list, you'll want to see what the price tag of corruption is for Illinois citizens. We'll give you a hint…it's more than $1,000.