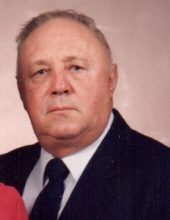 View as PDF
CHICAGO—"Illinois has lost one of its greatest fighters for taxpayers," said Jim Tobin, President of Taxpayers United of America (TUA). "I have known Bob Redfern and have worked with him since 1978. Few can match that kind of longevity as taxpayer advocate."
Fairfield resident Robert S. "Bob" Redfern died on Saturday, March 3, 2018.
"Bob was a businessman owning and operating Redfern Wholesale in Fairfield for many years. He was president of the Illinois Forum, former chairman of the Republican Party for the state of Illinois, and former State Committeeman of the Republican Party Congressional District #22. Bob served his country in the U.S. Army during the Korean Conflict. He was a member of the American Legion and VFW."
"Bob held meetings throughout the state for taxpayers all these years, working with local taxpayers to stem the deluge of tax increases. He helped TUA defeat state income tax increases 17 years in a row."
Funeral services will be conducted 1:00 p.m. Wednesday March 7, 2018 at Nale's Funeral Home in Fairfield, Illinois. Burial will be at Maple Hill Cemetery in Fairfield, Illinois.
Visitation will be conducted from 11:00 a.m. to 1:00 p.m. Wednesday March 7, 2018.