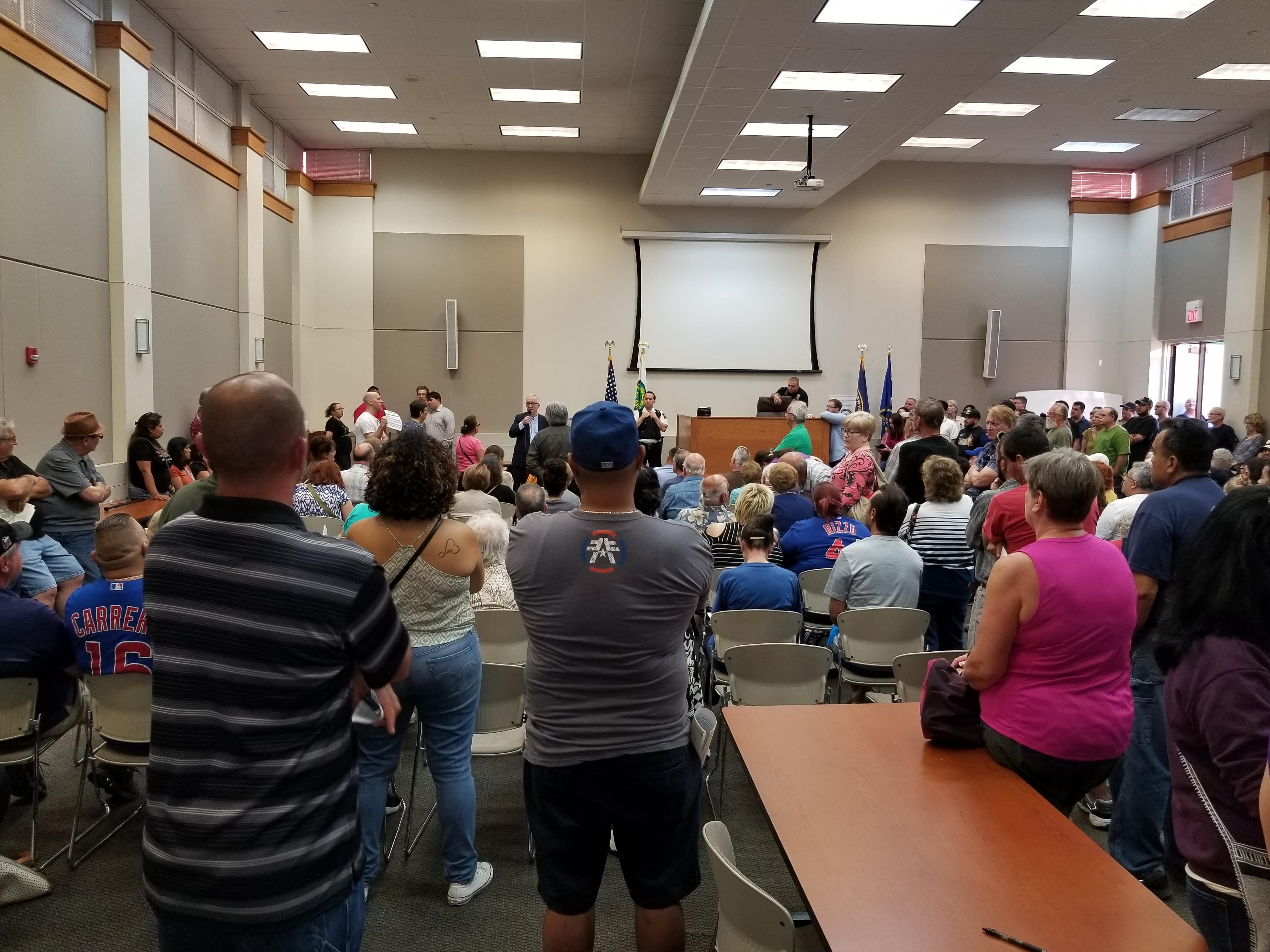 Click Here to view TUA in the news!
A July 23 protest was the result of rising property taxes placed on Berwyn School District taxpayers after a referendum passed last year that had an estimated increase of $300 for the community's average homeowner. That number has more than doubled, and some local taxpayers have seen property tax increases of over $10,000. Many of those that went to the meeting also went to the school board meeting that Wednesday to demand their money back.
300 angry Taxpayers attend TUA Taxpayer Protest Meeting July 23, 2018.
Over 150 of the above taxpayers attended a July 25 school board meeting, demanding $5,000,000 of their hard earned money back.
A recording of the SD 100 board meeting can be found here: https://vimeo.com/281815776