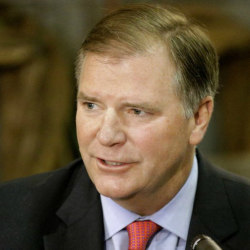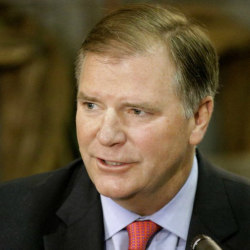 Springfield—Illinois Senate Republican leader Bill Brady so far has refused to oppose a massive 30 cent per gallon increase in the Illinois gasoline tax.
"This is ridiculous," stated lifelong taxpayer advocate and President of Taxpayers United of America, Jim Tobin. "Less then two years ago Democrats held Illinois hostage for a five billion dollar income tax increase. Now the senate Republican leader doesn't want to oppose Democrats who want to pass a two billion dollar increase to the gas tax? Refusing to stand in the way of this massive tax hike on poor and middle class taxpayers is a massive betrayal."
"It's not too late for him to change his mind," continued Jim Tobin. "All it might take are some everyday taxpayers to remind Senator Brady that it is taxpayers, not empty CTA buses that matter. That is why I urge taxpayers to contact this senator, and remind him that he has a duty to the people to resist Springfield Tax Raisers."
If you want to tell Senator Bill Brady to oppose this TWO BILLION DOLLAR gasoline tax increase, you can find his contact information at the Illinois General Assembly website here: http://www.ilga.gov/senate/Senator.asp?MemberID=2542 or call his office at (309) 664-4440.